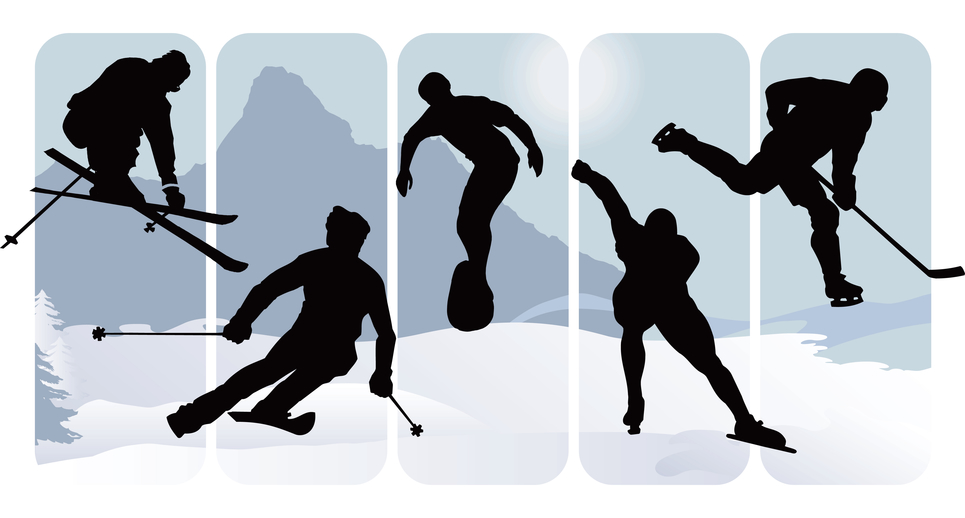 How the Canadian cold influences skill development.
The Canadian Olympic Committee started the "We Are Winter" campaign as a lead up to the Sochi Olympic Games to highlight how we, as Canadians, have embraced the cold, snow and ice of winter to become a powerhouse in the world of winter sports.
And it's true, Canada with it's small population, has accomplished incredible feats on the world stage of winter sports and that only happens because we are out there and our kids are out there playing and competing in the cold, ice and snow amidst some of the worlds worst climate conditions.
It will take more than -40C to keep us in, there had better be a lot more than just two or three feet of snow if you want us to stay at home and if the weather does manage to shut down the roads and rinks, as long as there is a hill, snow and a simple piece of cardboard we'll be out sliding until we are nearly frozen.
Canada won 26 medals at the Vancouver Olympics and 25 at the Russian games in Sochi not to mention the mountain of World Cup Podium finishes, X-Games and Dew Tour Medals and all of the other young talent across the country skiing, skating and sliding for their local schools and clubs for the love of sport.
What people don't seem to realize is our winter is also pushing Canada to greatness in the summer sports.
Take Baseball for example, though I cannot find the exact numbers, I would predict that Canada – per capita – is a top three developer of high end baseball players, not to mention what is happening in basketball, football and soccer.
During the Great Canadian Winter athletes living in the warmer southern climates are outdoors playing games pretty much year round. Meanwhile the northern summer athletes are confined to the indoors where they are not playing games but rather breaking down the games, working on skills and athlete development which has turned out to be a powerful hidden asset of our long winter season.
So live the Canadian Olympic Committee Motto: "We Are Winter" embrace the cold, snow and ice no matter if your sport is played in the summer sun or the chill of winter.
Get out there and compete, train or just have some fun because our winters have secretly driven sport performance here in the Great White north and it's a proud part of being a Canadian.
So have fun and stay warm,
Jeff Krushell