Have you ever just flat out wanted to get really good at something?
Have you ever wondered why some people achieve and others don't?
Or why chasing down your dream feels like it is just out of reach.
I'm Jeff Krushell, I'm glad you're checking our site out because if you're here you're
probably looking for some answers or maybe some interesting stuff to think about. 
Either way, I'm right there with you.
I HAVE QUESTIONS AND I WANT ANSWERS!!!
Krush Performance is based on finding answers to questions and solutions to performance problems. I tell everyone I work with if we don't have the answers we know someone who does and if we don't, we'll damn well find them.
I started out my career as a strength and conditioning coach and I soon realized that the physical side of high performance sport was the easy stuff. We can make you stronger, faster, more agile, more durable, leaner and meaner –
all of it – NO PROBLEM.
Then I started to wonder…. why then, if it's so easy, are so few people performing at a high level?
And the questions began and they continued
and as time passed questions were asked and answered.
Then one day I just stopped and realized I had learned a ton of really cool stuff
yet I now had more questions than I started with…its maddening!
I have a post on my bulletin board:
 What I don't Know Could Fill a Warehouse!

I realized the more I learned the more I needed to know!
(or really- how much I didn't know!) 
So here I am still asking questions, still seeking answers and I'm glad because it has turned into this really cool thing called Krush Performance.
From athletes to parents to coaches, sales people to top CEO's
everyone is looking to improve performance.
And let's face it, I don't care what you do – Getting Better is FUN!
The Cool thing about performance, it's made up of basic elements – like the periodic table -all you need to do is combine the right ones in the right way for you and your situation and
BOOM there you go.
Being a strength & conditioning coach at the highest level of sport is serious business!
And I take it very seriously, I have a career in my hands, a dream, a championship, a job, livelihood- a way to support a family and that's as serious as it gets my friends.
And here's a secret – NO ONE DOES IT ALONE!!
And that's the essence of a team, a bunch of people brought together to get results!
I would lose sleep if players were injured, I would dig for the science and strategies to improve performance and as much as I would try to teach, coach, steer, console, drive, encourage, discipline and help people achieve their goals I can only hope
that everyone has learned as much from me as I have from them.
GOOD is the Problem and GREAT is the GOAL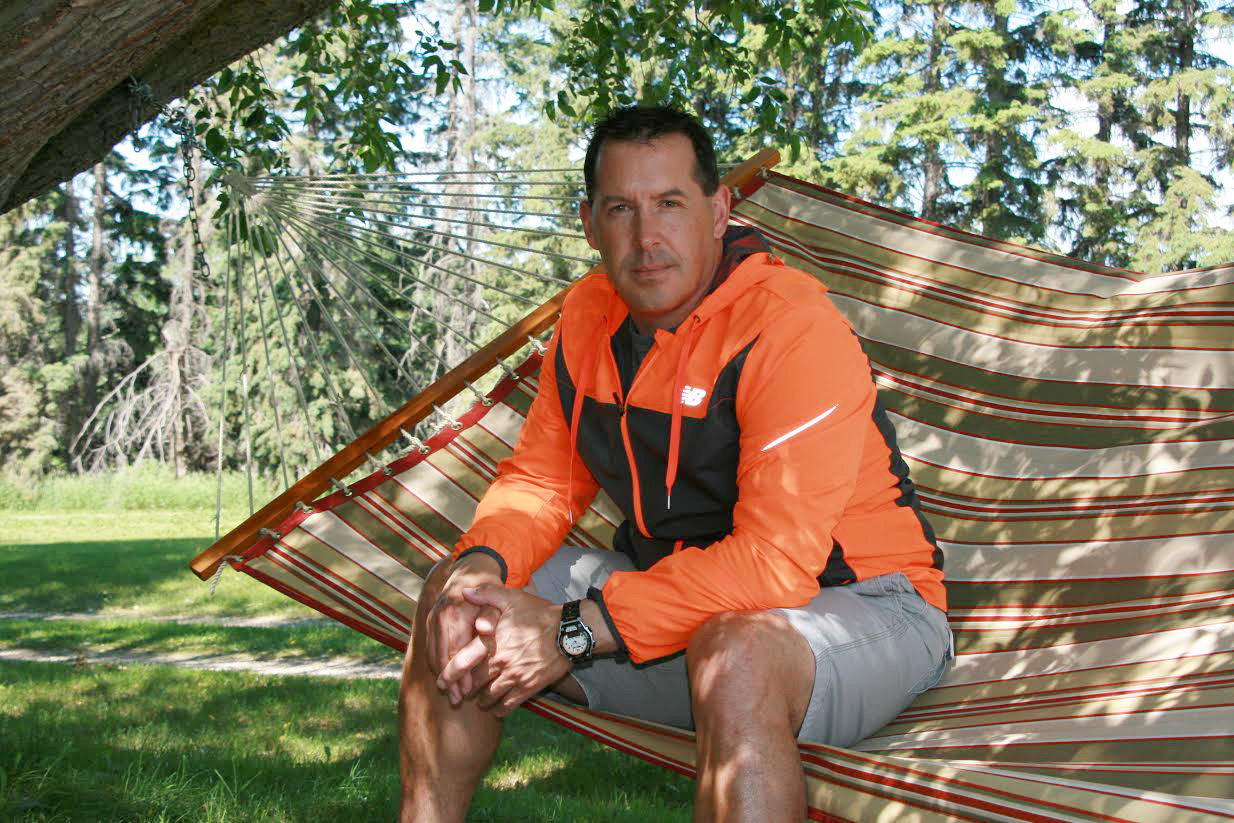 Jeff Krushell, the founder of Krush Performance
Talent Development Specialist &
Organizational Performance Consultant
CSCS
Jeff Krushell is regarded as a noted expert in human performance and talent development. Through his work he has gained unique insights into the process of improving performance… 'It's a human thing'.
Jeff is an accomplished entrepreneur in radio, television and in print where he has forged relationships not just with athletes but internationally renowned sport elitists, coaches, sport scientists, doctors, business specialist and researchers, all of who are constantly pushing the boundaries of human performance.
Over the last 25 years Jeff has worked in the world of high performance sport guiding athletes of all levels tap into their potential to truly understand what it is like to achieve Human Maximum Performance. Engineering his unique blend of sport science and training techniques with the holy grail of success; 'motivation', Jeff's expertise lies in creating the next generation of top performers.
Jeff has forged relationships globally with amateur & professional athletes, Olympians and internationally renowned sport elitists; coaches, sport scientists, doctors and researchers. All of whom are constantly pushing the boundaries of human performance. Jeff's message relates to all levels of human performance and is not exclusive to sport.
•  Host & Founder of The Krush Performance Radio Show aired on www.RadioInfluence.com &
TSN 1260 Edmonton
•  Current Strength and Conditioning Consultant for Major League Baseball International
•  Former Strength and Conditioning coach for the Toronto Blue Jays
•  Former Strength and Conditioning coach for the Edmonton Eskimos
•  Current Strength & Conditioning Consultant for Vauxhall Baseball Academy
•  Over  the last 25 years trained many Olympic & World Class Athletes
•  Former Performance Consultant for Link Management Athlete Agency
•  Performance Consultant for CTV, Edmonton
Its tv & video
Geared to get you thinking about what it takes to be a Top Performer. A great collection of interviews, event & instructional videos, action clips and more…
Its live lectures
Bringing you the latest research in human development, corporate & sport performance, nutrition, health & obesity all in an effort to help you reach your goals.
Its a blog
Powerful ground breaking Human Performance news stories & events. Whatever it is you can bet it's something we feel is important enough to share.
Its a Radio Show
Listen live each week or cruise our podcasts, interviews & Krush Reports for great information from some of the greatest minds of our time right at your finger tips.
Its A Community
Hook up with us via social media & send us your questions, comments & smart remarks. Connect with the performance world thru Facebook & Twitter
Its A Shop
Krush "Stuff We Love" Coming soon