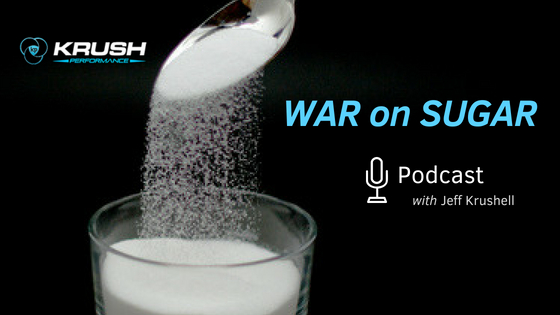 Alarming new research
Listen Here

Alarming new research is showing a significant increase in severe obesity among children age 2–5 years.
I always say if you want to solve a problem you need to clearly understand the problem and when it comes to the health issues associated with obesity and overweight we had better move quickly because we are losing ground bite by bite! In this episode, we talk with Dr. Asheley Skinner of Duke University about the new data from her research on the "Prevalence of Obesity and Severe Obesity in Children."
We discuss some of the alarming trends Dr. Skinner and her team have uncovered and what we should be paying attention to if we hope to turn this epidemic around before its too late!
Also to kick off our 2018 War on Sugar campaign, I wanted to go back to one our conversation with Dr. Yoni Freedhoff as we discussed his book, "The Diet Fix: Why Diets Fail and How to Make Yours Work." From sport to business to school, there is little else that has the potential to impact your performance or your health like your daily diet.
Whether you are eating to lose weight, improve performance, gain muscle, or simply feel better, there are tricks of the trade that can increase your odds of success and Dr. Freedhoff will out line his research, the book and a 10 day plan to get the best out of any diet.
Listen Here=>


Remember, if you have any questions, comments, smart remarks, or if you have a topic you would like us to investigate let us know, we may dedicate a segment or even an entire show to your topic. E-Mail Jeff now!
If you get a chance, share the Krush Performance Podcast with your fellow coaches, teammates, and family members.
Thanks for listening and LONG LIVE SPORT!
Jeff