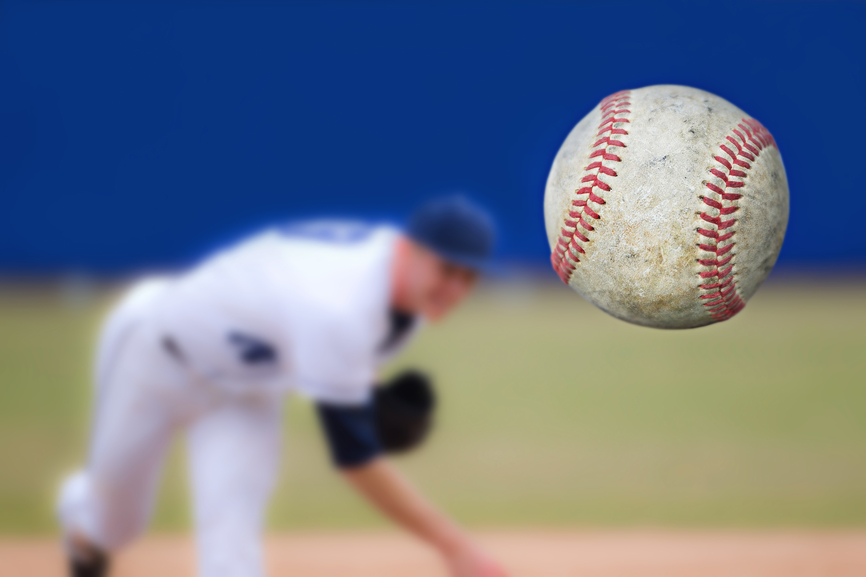 Reduce Injuries and Get Your Arm Ready for the Season
Get the Progressive Throwing Program Link
In professional baseball Spring Training is well underway and the season fast approaches. Spring Training is a critical time of the year for baseball players, a time to fine tune skills, establish timing and get ready for one of the most demanding schedules in all of sport.
And, for the pros, developing players, recreational players and anyone who will be throwing a ball this spring it's time to seriously start thinking of getting your arm ready.
Our #1 priority for our throwing athletes is injury prevention.
In Baseball if you can't throw you can't play!
And throwing a baseball is one of the most unnatural movements in all of sport.
The average Major League pitch is about 86 MPH and when you throw a ball that hard your shoulder rotates at about 7100 degrees per second. If you where to let the arm go at that speed it would do about 20 full rotations in a single second.
Add in the downhill plane of throwing off the mound and there's even more stress… so we have to carefully manage the volume of throwing year in and year out.
Our pro players who have just finished the season won't touch a ball until mid December. From mid December we have about 17 weeks of progressive throwing to get ready for the season and it's more than enough.
So for throwing athletes more is not better.
Starting your throwing program too early and especially off the mound is a recipe for disaster.
About 85% of the arm injuries we see in baseball are preventable. While most of them occur in the declaration phase of throwing almost all can be traced back to bad posture, poor mechanics, lack of strength or over throwing.
Here's a sample of a progressive 15 week throwing program we have used for our young professional players:
Throwing Program Link
Have a look and see how your program compares. Use our throwing calendar as a comparison guide as you set up your throwing program in preparation for the season.
When you build your throwing program do it backwards, reverse engineer your program. Take your first scheduled on field practice and work backwards to today. Working backwards is a great trick of the trade and it really allows you to plan your throwing progression accordingly.
If you look at our calendar, spring training for these players is typically mid April. So, working backwards, they will start their first throwing session mid January. We like provide a big break from throwing at the end of the season which is typically early October for these guys and plenty of time to work through the progression leading up to spring training – our guys have about 13 weeks leading up to spring training then 3-4 weeks of spring training to get ready for the season. A total of up to 17 weeks of off-season and pre season progressive throwing.
I like to have at the very least 10 weeks of progressive throwing to get ready for a season and remember, work on posture, strength and throwing mechanics ….as you work through a smart progressive throwing program you'll be glad you did.
If you have questions, comments or smart remarks regarding this post please leave a comment below. If you have questions about your performance program in general or your throwing program please do leave a comment and I'll respond to as many as I can.
It's time to get ready for the season and if I can help you out I will.
Forward this to every ball player you know, it will at the very least, have them thinking about getting ready for the season.
Have a great spring and a healthy season.
Thanks Everyone.
Jeff
P.S. Never miss great performance tips like this one, sign up below, it will come straight to your in box.