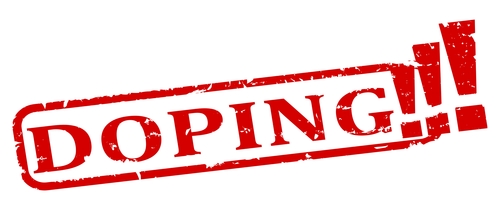 That Is The Question…
Spurred on by the banning of the entire Russian Athletic Federation, The Horcoff suspension in the National Hockey League, then MLB's first Lifetime Ban to Met's pitcher Jenerry Mejia and on the eve of pitchers and catchers The Athletics and Braves see two more minor league pitchers suspended for PED use.
So where are we at in the fight against drugs in sport?
I wanted to get a very clear perspective as I have always been a big supporter of clean sport.
So on a recent Krush Performance Radio show we talked with the Director General of the World Anti Doping Agency David Howman to get his perspective on where we are at in the war on drugs, we asked him about the embarrassment that is the Russian Athletic Federation and as he enters his final months at the helm of the World's Doping watch dog we looked at what the future holds for the war on drugs in sport.
And as WADA and their global affiliates work to even the playing field, there is an interesting and concerning conversation that is growing in volume and it concerns the push to see certain PED's (which are currently banned) legalized.
The main media focus revolves around the legalization and controlled use of HGH in competitive sport.
Mark Cuban, owner of the NBA's Dallas Mavrick's, is leading the charge. As far back as 2011 he has been pushing the issue and his foundation is now funding a 2 year $800,000 exploratory study at the University of Michigan – too look at the viability of getting HGH into the mix of professional sport.
The conversation here is centered around player health in light of the brutal competitive schedules & recovery from injury – but it is a very slippery slope in my opinion.
WADA has a medical use exemption for substances approved by doctors for athlete use– do we need anything more?
We also talked with Bryan Sluggett Sociology Researcher talk about the implications of selectively legalizing certain PED's. Bryan's Graduate thesis is titled: Creating the Pure Athlete: Discourses on Steroid Use and Prohibition in Sport. It is an interesting read.
Are we asking too much of our athlete's?
If we look at the competitive schedules in professional sport it is very clear that it's not about top performance and seeing athletes perform at their best it's about who can play at an acceptable level and stay healthy despite brutal schedules, travel and pressure to play, compete & contribute at the highest levels of competition.
It's an entertainment industry that is driven by television and gate revenues. Is the industry pushing athletes to a the breaking point where it's more a game of survival?
Let's quickly look at some numbers:

In 2014 knee injuries cost the NBA $358 million dollars
In the NHL 50.9% of players missed at least one game costing the league over $218 million a year.
In Forbes it was highlighted that in 2015 the 4 top professional soccer leagues had an average cost of player injuries of $12.4 million/team – a loss of 10-30% of player payroll.
And according to one major source the over all injury cost in Major League Baseball in 2014 was 1.4 billion!!
It's a BIG deal!!
Are we taking full advantage of what we do know about Human Performance? Diet, sleep, recovery strategies?
And if we do even consider the legalization of certain PED's, what are the ramifications? Again, I think it's a very slippery slope.
I have asked virtually every professional athlete I have worked with whether it's harder getting to the top level of sport or staying there?
Every athlete: "Staying There" 100% and there has never been pause, consideration or doubt. Staying there is harder than getting there.
But ask an athlete who tried, put in the time, blood, sweat and tears but never arrived…you get the idea. Getting there seems like an impossible task.
So, why do athletes cheat? It seems simple – but it's not always as clear cut as you might think.
Fame and Fortune, for sure.
But there's also paying the bills, taking care of family and friends, a new life, a way out, to recover from injury, to extend a career, to walk without pain!
Make no mistake, every single serious athlete will be touched by Performance Enhancing Drugs, directly or indirectly at some point in their careers.
They may have a teammate who uses or a competitor and at some point they may, themselves, be faced with the moral and ethical decision…To Use or Not To Use?
Careers are short.
The Average Career for the major sports looks like this:
NFL 3.3yrs
MLB 5.6yrs
NBA 4.8 yrs the
NHL 5.5yrs
Pro Soccer around 8 years
There is only a small opportunity to "Make Hay" the pressure to stay healthy and stay valuable is constant and unforgiving.
But there are no excuses and no exceptions – if you use you are cheating.
Join us as we look into Drugs in Sport on Krush Performance Radio:
We talk with Director General of The World Anti Doping Agency, David Howman. Sociologist Bryan Sluggett
Download it at itunes  Get it at itunes
And in a very special episode we will take a serious look at the question every athlete may face: To Use or Not To Use?
We'll speak with an athlete who lived through the moral and ethical dilemma and we'll see how he came out on the other side of an incredible career.
And most importantly we will look at the options athletes have for maximizing their performance, reducing their risk of injury and creating longevity in their careers without going to the dark side.
Jeff Krushell
Also get the Krush Performance Radio at: