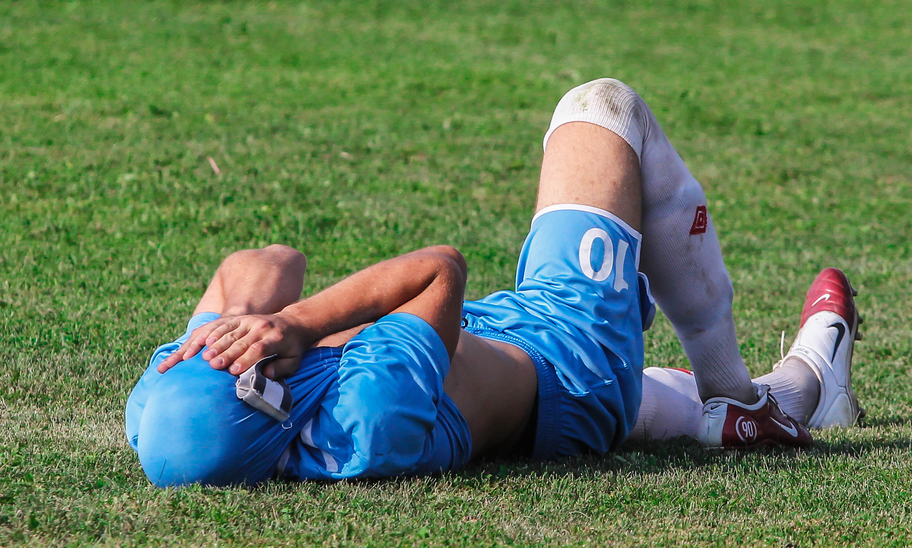 Are your injuries affecting your sport performance? 
One of the main reasons many athletes never reach their true potential is injuries. 
Missing valuable training time or periods of competition can be a major set back to performance, development and careers. So when we build a performance program for an athlete one of the main considerations is injury prevention.
And now, there is some very powerful research coming out of Sweden looking at specific psychological and psychosocial factors in relationship to risk of injury. It seems your mental state not only impacts your risk of injury but the severity of injury and recovery time.
Two of the world's top minds in the area of sport psychology, Dr. Urban Johnson from the Center for Research on Welfare, Health & Sport at Halmstad University, Sweden and Dr. Martin Mrazik a clinical neuropsychologist from the University of Alberta joined me in the studio. Go listen to the podcast here.
When we build a performance program we do injury histories, baseline concussion testing, postural assessments, functional movement screens, 3D biomechanical filming and all sorts of physical testing to pinpoint areas of concern in order to reduce the risk of injury and maximize performance.
Dr. Urban Johnson along with his research group at Halmstad University, Sweden evaluated athletes using tools like worry scales, trait anxiety evaluations and daily hassle scores to determine if any of these factors could be used as predictors of injury in sport.
The Results, an astounding Yes!
Significant correlations were found between anxiety, stress, irritability, self-blame and high daily hassle scores all of which, if identified and managed properly can greatly reduce your risk of injury adding yet another all important developmental weapon to our performance arsenal.
This new research could SAVE CAREERS, reduce your injury and increase your longevity in  your sport. Listen here and download this Krush Podcast with Dr. Urban Johnson and Dr. Mrazik.
Frankly, I believe this show is a must listen to for anyone involved in sport; athletes, parents and coaches.
Jeff